Blockchain Consulting

Primary Market Investment
Secondary Market Investment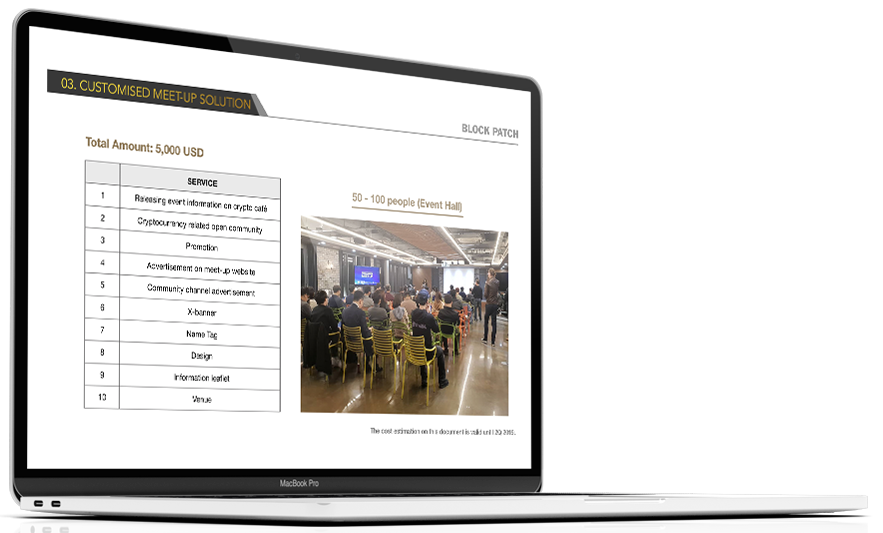 Strategy planning / Marketing
Providing customized solution

Based on project analysis, we provide strategic planning and marketing solutions to provide the right solution for the characteristics of the project and the current market situation.
Event Execution
Providing A to Z solution for Blockchain event

Block Patch makes project more professional.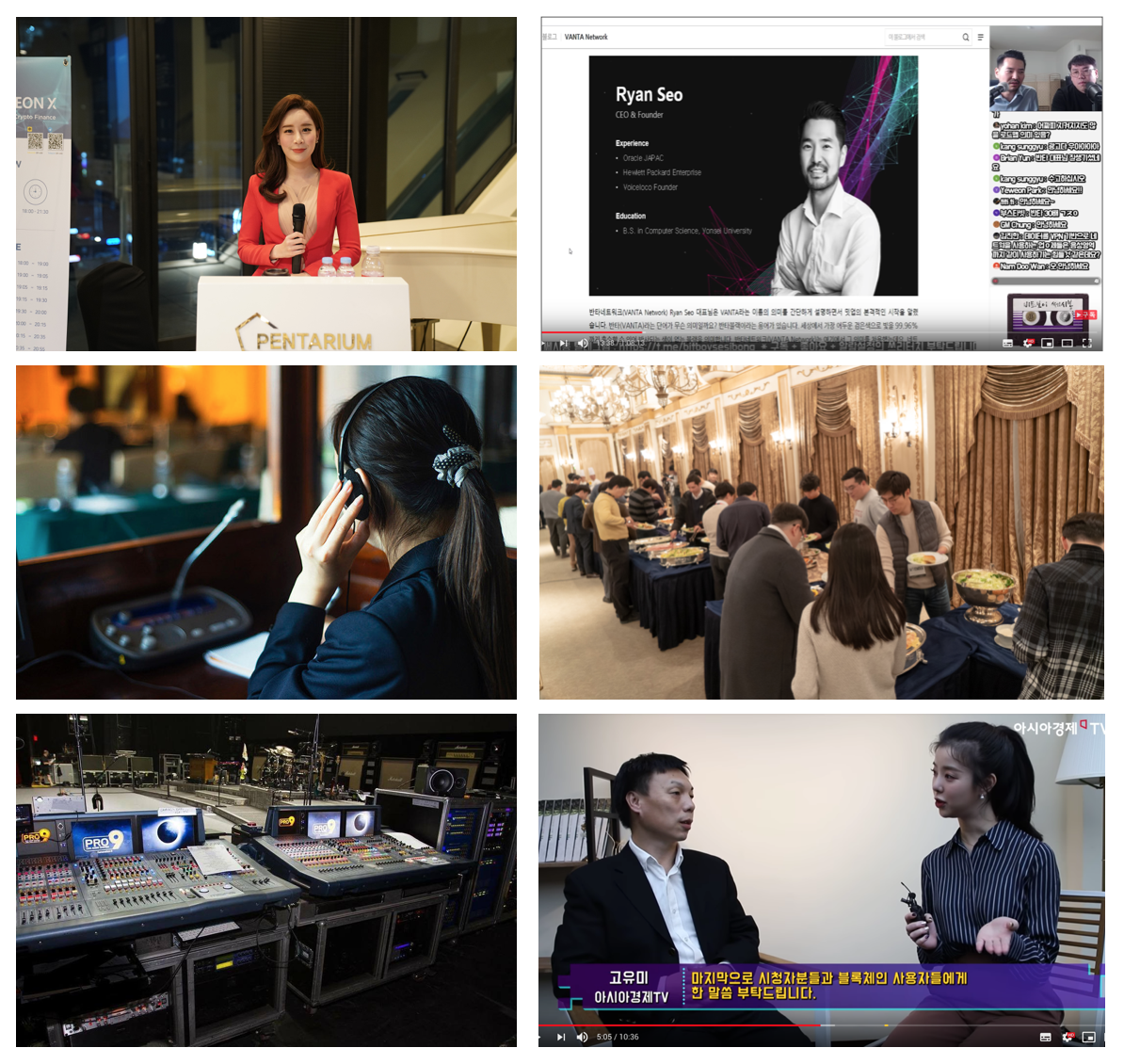 POSTER, BANNER AND OTHER MARKETING MATERIAL DESIGN AND CUSTOMISED GOODS.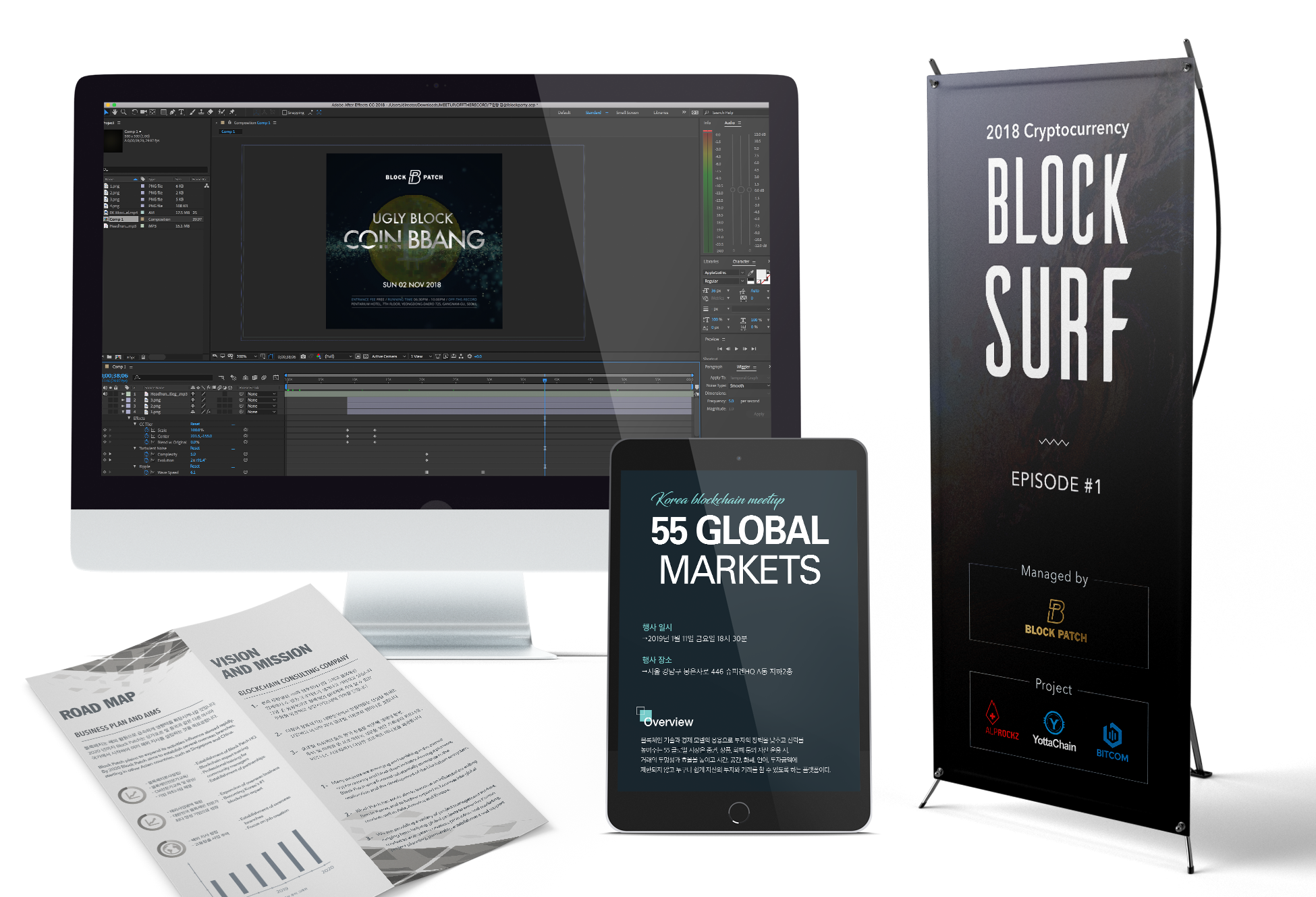 More than 60 media networks
media interview articles
Broadcasting on TV show
Youtuber Influencer

Effective PR of the Project based on an extensive media network